Disney Strollers
Welcome to WDW Strollers! We are glad you are here!

We want to help you find what you are looking for!

Here are a few pages we recommend:

Renting Strollers from Orlando Rental Companies

Renting Strollers from Disney Parks

Orlando Stroller Rental Companies

Top 10 Things to Look for in a Stroller at Disney World

Make sure to read on! We are here to help you learn about everything you need to know about bringing strollers into Disney World!
Did you know that you can incorporate a little bit of Disney into your everyday life with a Disney Stroller?
Bring home the magic with strollers that have subtle hints of Disney! There is everything from umbrella strollers to travel systems and even double strollers!
Bringing your own stroller to Disney has both pros and cons! When you bring your own stroller, you're saving money and using a stroller both you and your child are used to. When renting a stroller, you have to include the price of the rental in your budget, but you will save room in your car or the price of checking your own stroller on a plane.
Single Umbrella Strollers
The Princess Umbrella Stroller is the perfect ride for your little princess! Bright pink and featuring the Disney Princesses, it's light weight and folds up easily! It's great for travel!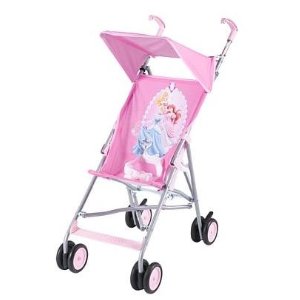 The Sweet as Hunny Umbrella Stroller features a canopy and is perfect for a little Winnie the Pooh fan! The canopy features a see-through window which is perfect for glancing down at your little one. Soft foam handles make it comfortable to push too! This stroller is very light-weight and compact!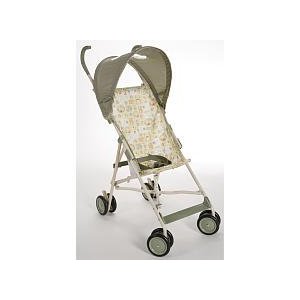 Your child will be ready to race in the Cars Umbrella Stroller! Featuring Lightning McQueen, this is a light-weight stroller that is easy to tote around.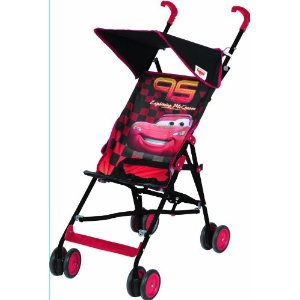 This sweet Winnie the Pooh Stroller features Pooh and his Hunny Pot. Light-weight and easy to travel with, it also has a canopy with a see-through window to look down at your little one. It also features a three point harness to keep your child safe and secure.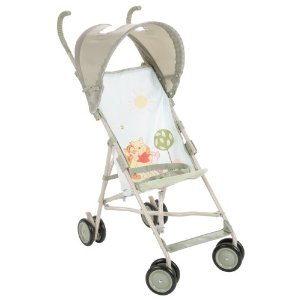 Full-Size Strollers
This full-size stroller Graco Mosaic Stroller is easy to fold and maneuver. It features a storage basket on the bottom and weighs less than 20 pounds. It has a multi-position reclining system that allows the seat to be moved back if your little one falls asleep! This stroller is brown with red trim, polka dots and Mickey's on the seat!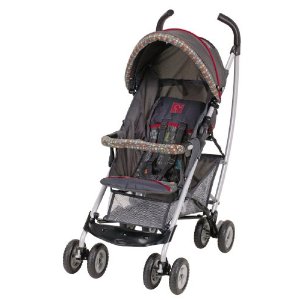 The Disney Baby Propack LX Travel System is perfect for any Disney fan. Travel systems can save you lots of money, as it comes with an infant car seat and a stroller that will get you through the toddler years. Featuring a Winnie the Pooh design, the stroller features a multi-position seat recline, a parent organizer tray and a large basket to store items. The infant car seat makes it easy to move from car to stroller.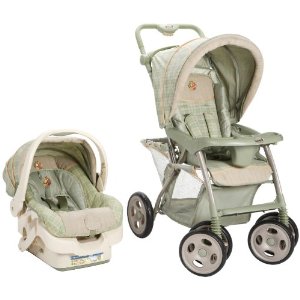 The Disney Princess Royal Ride Travel System is perfect for your little princess to ride in! This stylish gray and pink stroller folds up easily with one hand and also features a canopy and seat with multiple positions. Accommodating a child up to 50 pounds, it has both a parent tray and a child snack tray. The infant car seat has side impact protection, a 5 point harness and easily switches from the base in the car into the stroller.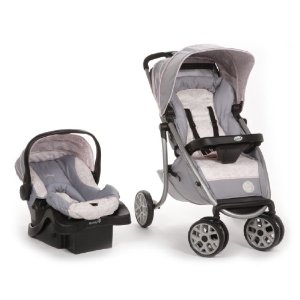 Are you looking for a stroller that's not quite Disney branded but perfect for the parks? Check out what we think are the Best Strollers to Bring to Disney World!
If you have an extra $600, check out our post on Luxury Disney Strollers!