25% Off at the Disney Store: Save Big for the Holidays!
The holidays are quickly approaching and the best place to get gifts for your the little ones in your life is the Disney Store!
Starting soon, the Disney Store is offering up a 25% discount off your entire purchase when you use the online code DISNEYPAL.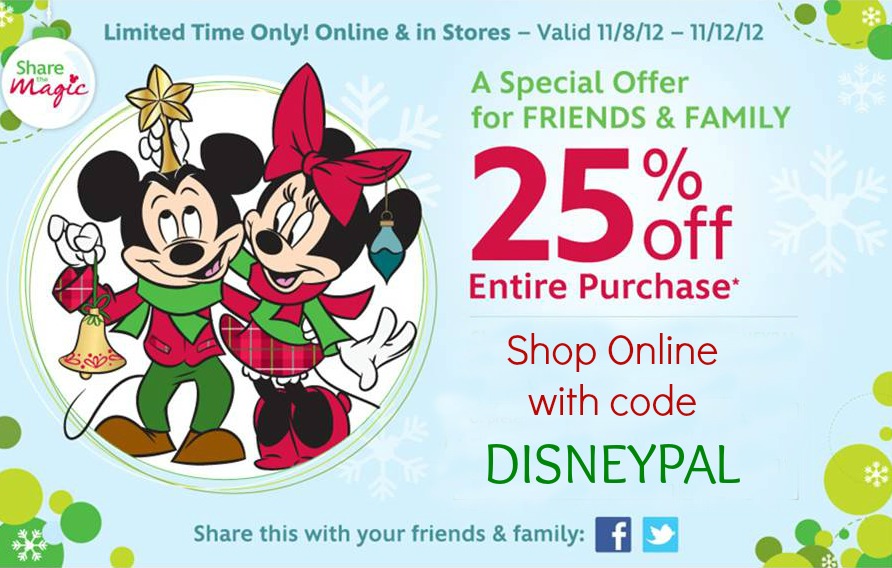 From November 8th through November 12th, you'll be able to save 25% off your entire purchase! You'll be able to save on all of the best toys, clothing, videos and more!
What will you buy from the Disney Store?